***NEW POSTINGS***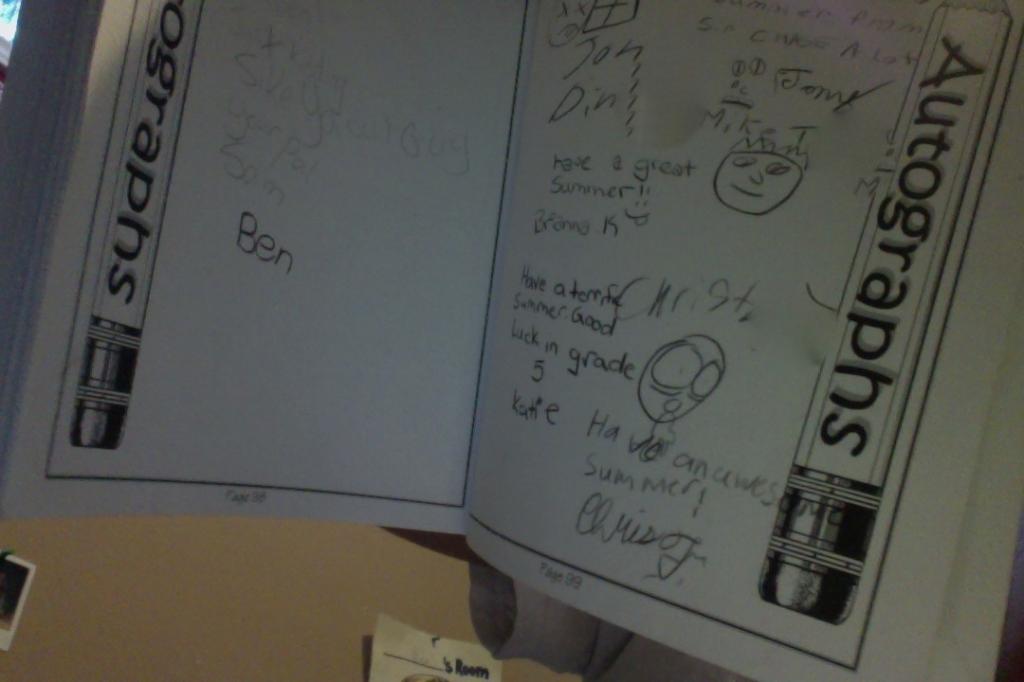 HELLO RARE ITEM COLLECTOR. THIS IS A ***MINT****, FIRST EDITION, SIGNED COPY OF MY GRADE FOUR YEARBOOK. THERE ARE OVER FIFTEEN DIFFERENT SIGNATURES; ORIGINAL DRAWINGS; AND !!!NEVER BEFORE SEEN!!!! PROSE FROM THE REVERED ALUMNI OF THE 2001-2002 YEAR. THIS IS THE FINAL YEARBOOK EVER THAT CONTAINED MYSELF AND MY PAIR OF BROTHERS IN ONE BOUND SET OF PAGES (WOW!!! [grade 4, grade 6, grade 8]), SO AS SERIOUS COLLECTORS KNOW; THIS IS A VERY SOUGHT-AFTER ITEM. THIS VALUABLE PIECE OF MEMORABILIA'S MSRP (manufacturer's suggested retail price) IS READILY AVAILABLE ON THE WORLD WIDE WEB SO THROW ME AN OFFER ATTUNED TO THAT PRICE. NO LOWBALLERS, SERIOUS INQUIRIES ONLY. CONTACT: benmotorcyclerider@yahoo.com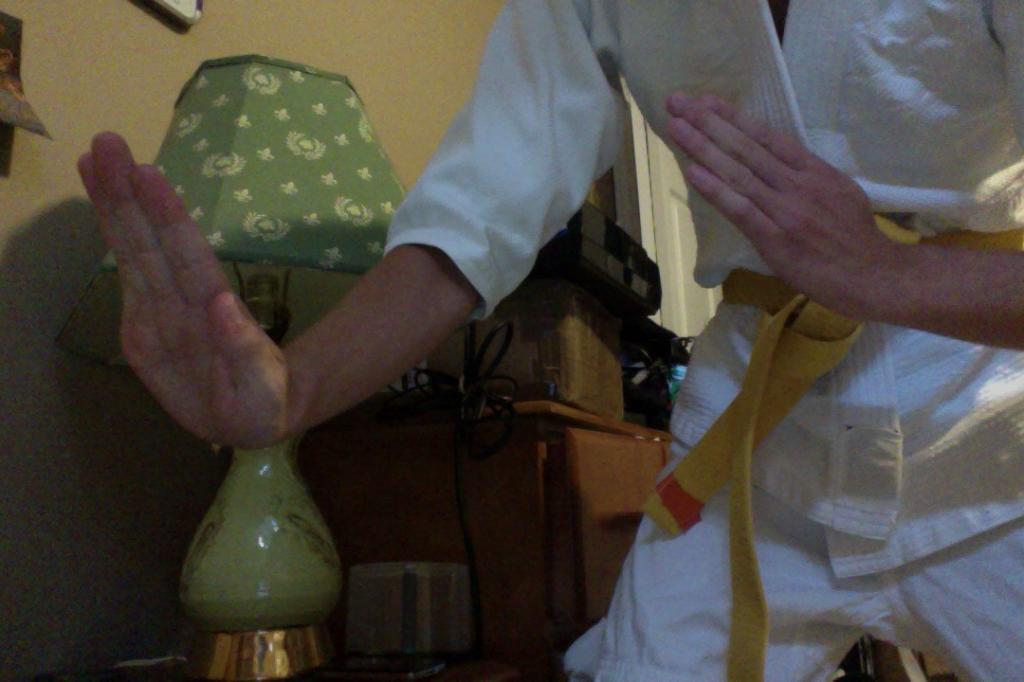 ****BODYGUARD SERVICES AVAILABLE*****
Hello reader. For over 19 years I have provided exemplary bodyguard service for myself and my (now deceased) pets (R.I.P. FLOOD, FRANKLIN, GOLDIE, HERMY, AND THAT BETA FISH WE ONCE HAD). I am now looking to expand my business offerings to famous celebrities after so many years of training.
CREDENTIALS:
ONE KARATE CLASS WITH MY BEST FRIEND MARCUS (2000)
A YEAR OF SATURDAY MORNING JUDO CLASSES (yellow belt, two stripes [2001])
FIVE DAYS OF SELF DEFENSE CLASSES IN GRADE NINE GYM CLASS (2006)
I BOUGHT A UFC SHIRT WHEN I WENT TO NIAGARA FALLS WHEN I WAS 14 (2006)

NOT GETTING INTO FIGHTS (1992-2012)
CELEBRITIES I WOULD LIKE TO BODYGUARD FOR:
CLINT HOWARD
XENA

RUBEN STUDDARD
ANGELA LANSBURY
SINBAD

LIMP BIZKIT (the entire band)

Ok so if you are any of those celebrities or Limp Bizkit, please contact me at: benmotorcyclerider@yahoo.com My credentials speak for themselves.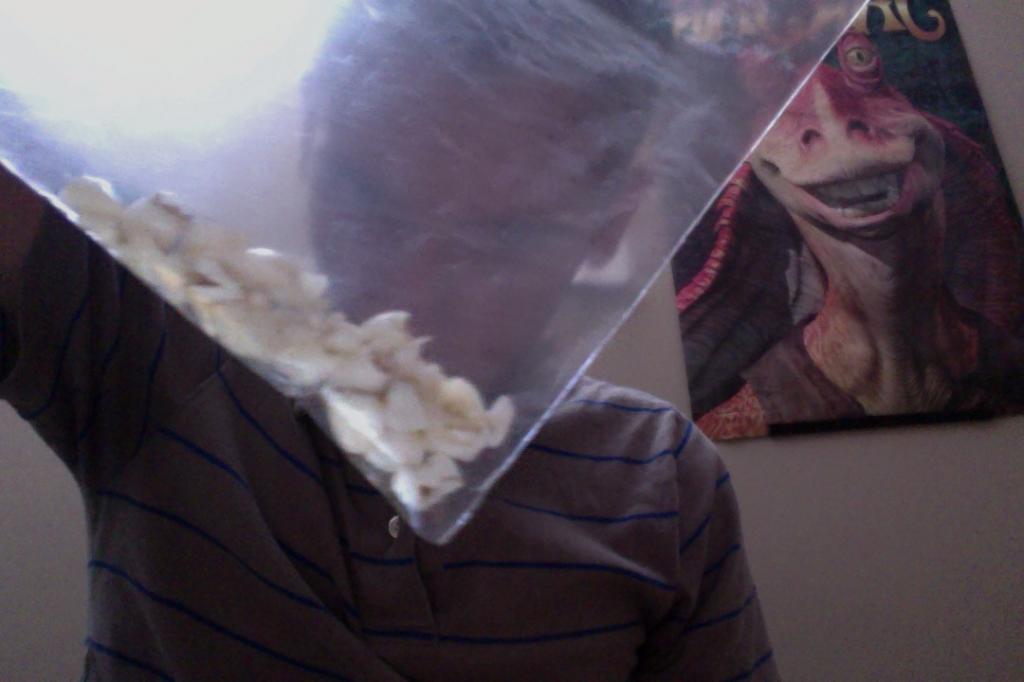 This is a collection of my teeth that I have collected between 1998 - 2002 (VINTAGE!!!). I am looking to sell them for $50 or for a best offer. There is about six molars in there and the rest are a mixed bag of various teeth. Serious inquiries only. Contact: benmotorcyclerider@yahoo.com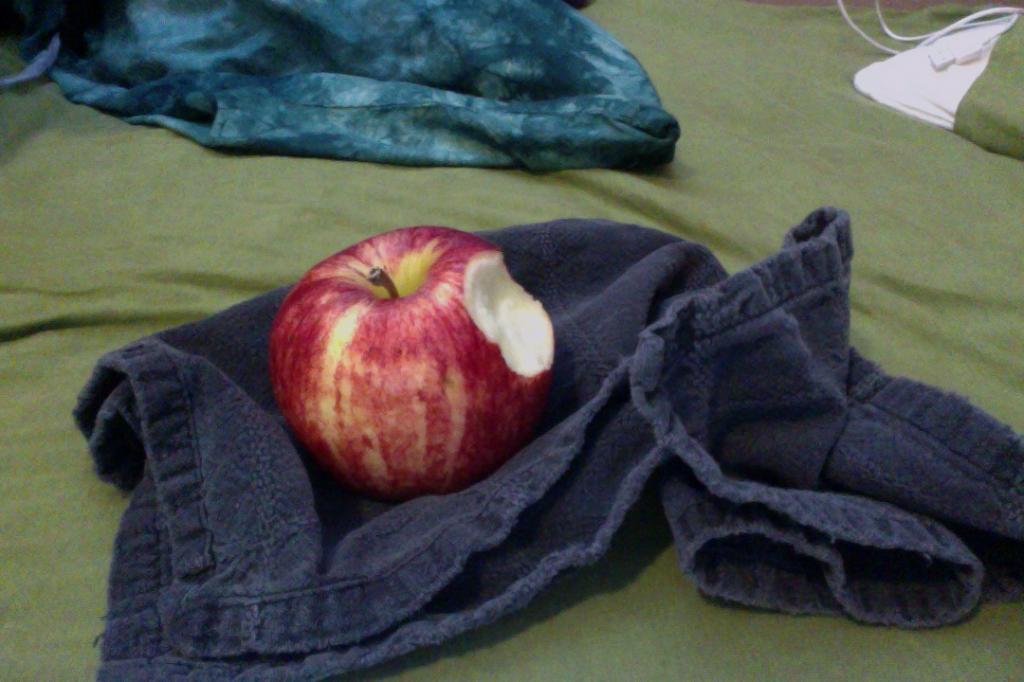 I am looking to trade this royal gala apple I got at the end of july (2012). It is in fairly good shape, but has a bit of wear and tear. I would like to trade it for a fender stratocaster made between 1976 and 1997 (MUST BE IN ROYAL BLUE).
CONTACT: benmotorcyclerider@yahoo.com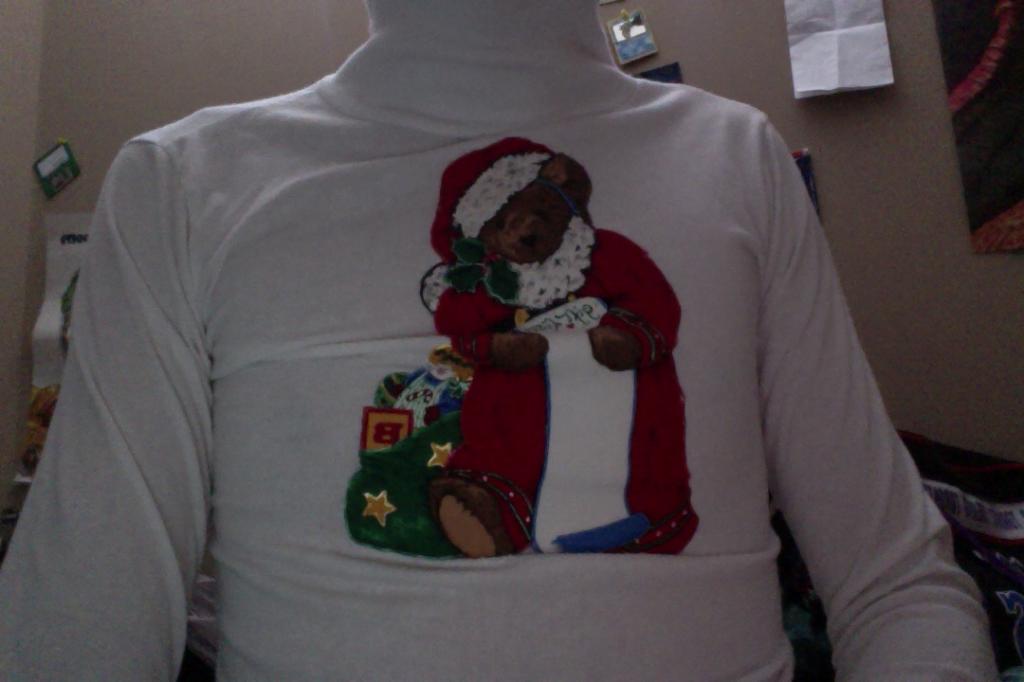 I am looking to rent this homemade Christmas turtle neck that my mother made. It is a great piece of outdoor wear perfect for any occasion. I would like to rent it for 2 pokemon green energy cards a month, but I am pretty flexible if I only receive one and a half per month. It is a hot item that needs to be rented in the right hands so there will be a mandatory pre-screen form to fill out.
All serious inquires should CONTACT: benmotorcyclerider@yahoo.com